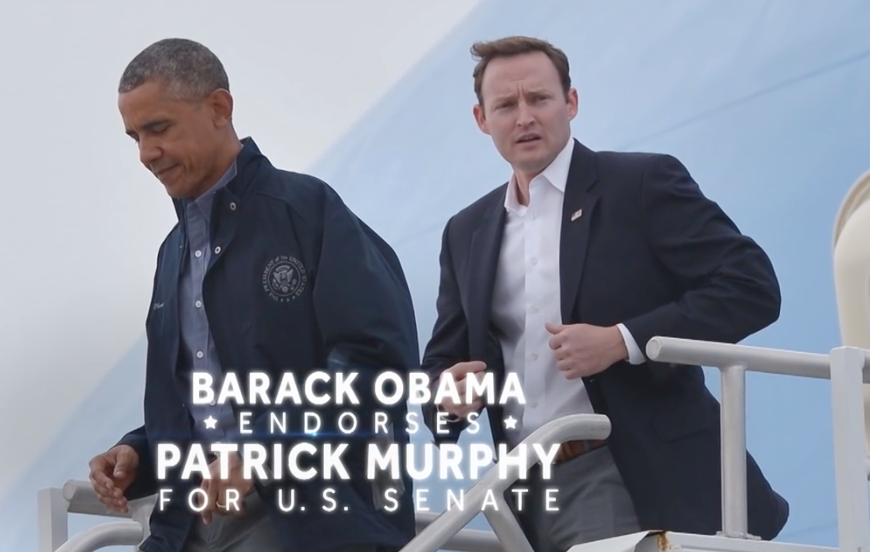 Rubio Leads by 3-Points, but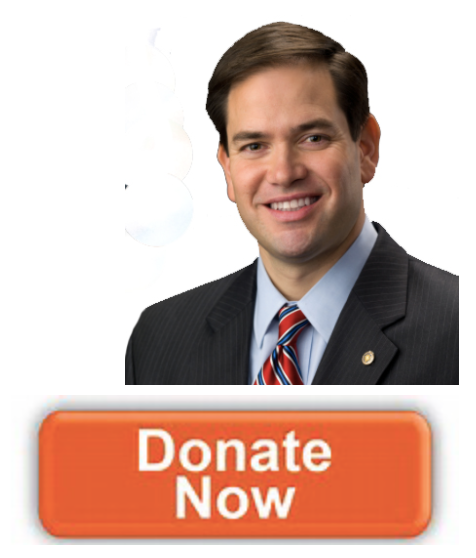 Sen. Marco Rubio just got some disturbing news from a new poll released today on Florida's Senate race.  If the numbers are correct, a third-party 'libertarian' candidate could swing not only the election, but also Majority Control of the U.S. Senate to the Democrats.
Here's the good news – the poll shows Rubio leading liberal Democrat Patrick Murphy by 3-points, which is effectively a 'tie' considering the survey's margin of error.
But that's only half of the story.
According to the poll, conducted by Public Policy Polling:
"Marco Rubio leads Patrick Murphy 40/37, but one thing that's particularly notable is that Libertarian Paul Stanton pulls 10% of the vote at this point. That's a reflection of the choice Floridians face at this point. Rubio is not popular, with only 35% of voters approving of the job he's doing to 45% who disapprove.
But Murphy is relatively unknown with 47% of voters having no opinion about him one way or another- he does have a 29/24 favorability rating among those who are familiar with him. These are the conditions that can lead to a third party candidate doing well and right now Stanton is benefiting from that dynamic."
But here's the 'silver lining' – the PPP poll shows a clear path to VICTORY for Marco Rubio.  Here's how…
When Florida voters become 'familiar with' liberal Democrat Patrick Murphy, they reject him en masse.
Right now, we urgently need your support to Help Marco Rubio Expose the Truth About Liberal Democrat Patrick Murphy. 
What's at stake in Florida is no less than Majority Control of the U.S. Senate.
It's difficult to imagine a scenario in which the GOP keeps if Marco Rubio loses in Florida…
One thing is for sure, Obama and Clinton are desperate to defeat Rubio. They've championed a number of 'independent' ultra-liberal groups who are determined to destroy Marco Rubio at any cost.
On-the-ground, countless numbers of Obama's infamous 'community organizers' have already flooded the state.
In 2016, the Democrat's goal is to take EVERYTHING — to permanently secure a far-left governing majority for America.
Please donate whatever you can today — whether it's $27 or $2,700 — to support our independent campaign to reelect Sen. Marco Rubio — save the Senate.
Obama and Clinton have already poured millions into Florida — and plan to spend upwards of $100 million to beat Rubio to take back the Senate.
We can WIN in Florida, but we must quickly amass the financial resources to fight back!
Will you join us in the fight by making an urgent donation of $25, $50, $100, $250, or even $1,000?  Florida is a MUST win – and Marco Rubio urgently needs our help today.
The Democrats know Florida is the very epicenter not only for majority control of the Senate, but also for the Presidency.
That's why they've concentrated so much 'fire power' on the State of Florida.  Obama has already blanketed the state with TV ads, campaign mailers, and liberal activists.
We need Senator Rubio's leadership in Washington now more than ever.  Please pledge your support.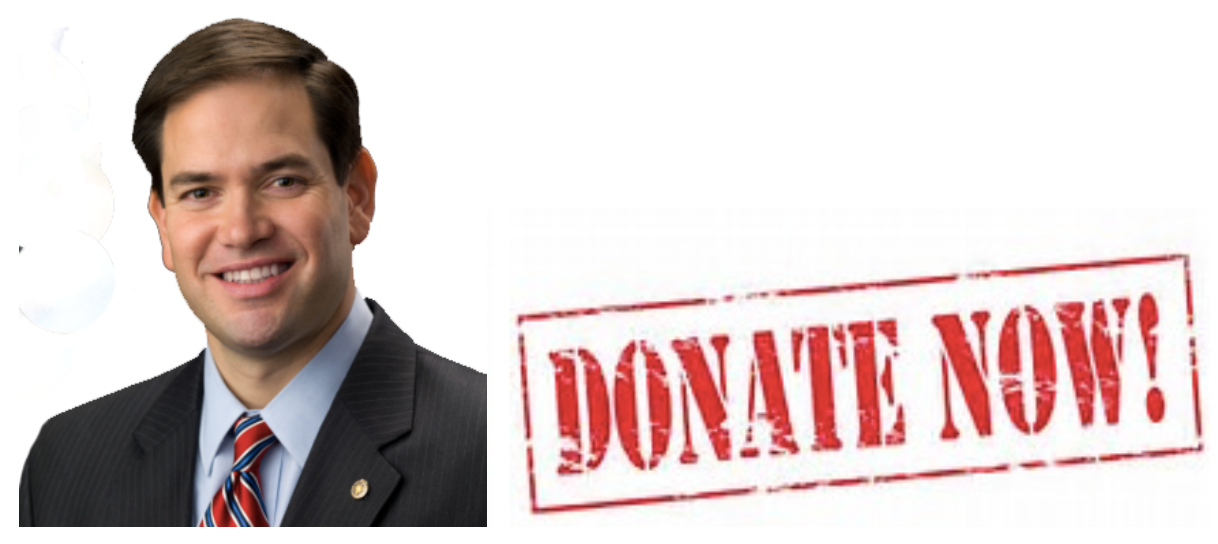 Donate

President Donald Trump?
Does Donald J. Trump Still Have Your Vote for President?
Our Ads
Our National TV & Radio Ads