David vs. Goliath: Dr. Mike Kennedy takes on Massachusetts Gov. Mitt Romney for U.S Senate in Utah
It's David versus Goliath: Dr. Mike Kennedy against Mitt Romney… In his bid for U.S. Senate, conservative outsider Dr. Mike Kennedy is offering Utah Republican voters a stark contrast to Mitt Romney.
"The reality is a Boston Republican is different from a Utah Republican," said Kennedy, a family doctor and conservative state legislator. "I fought against Obamacare while he and his colleagues in Massachusetts were building Romneycare, which was the prototype for Obamacare." (Source: Utah Public Policy)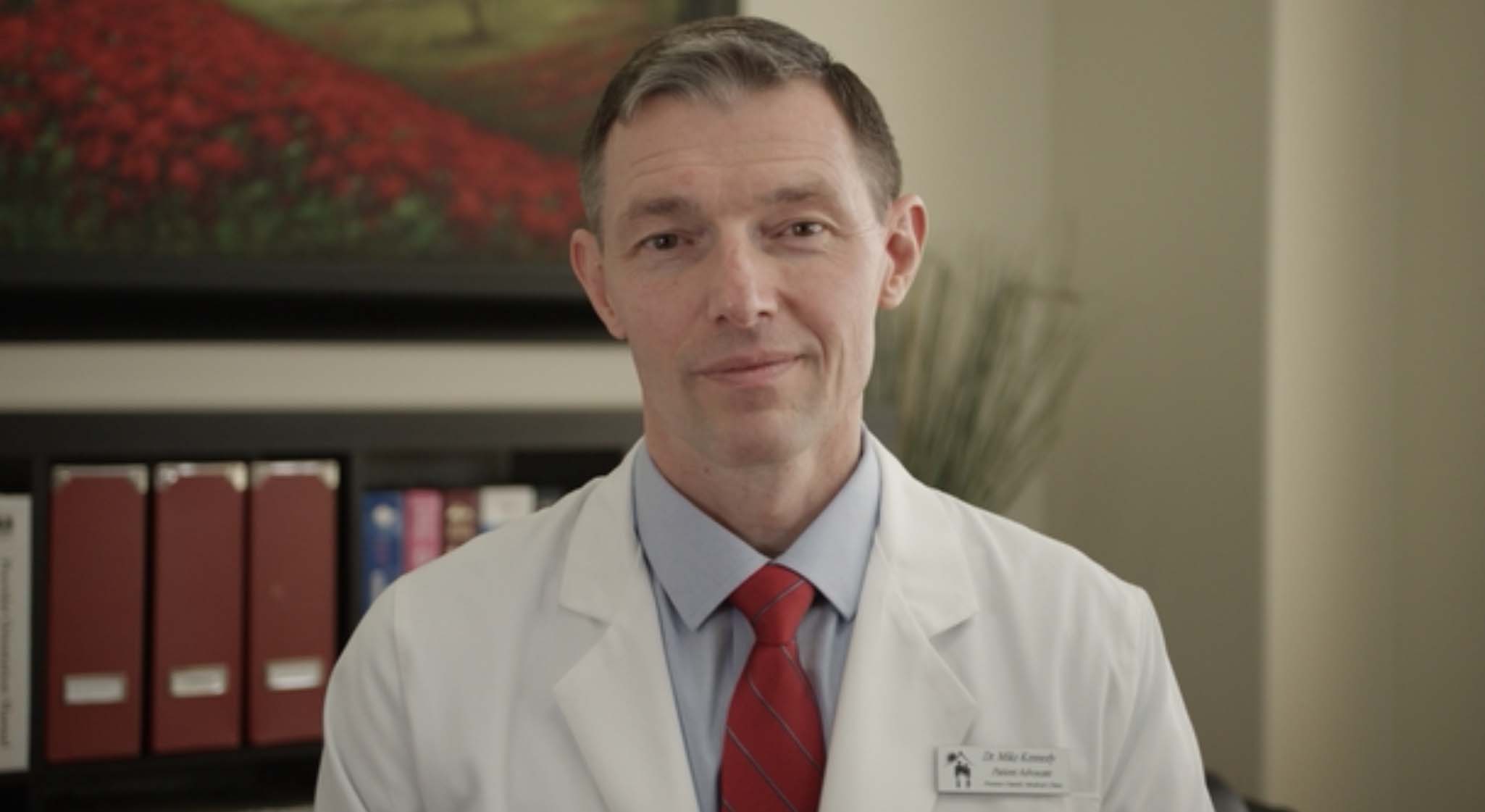 As for Kennedy's top issue, "my first three priorities are deficit reduction, deficit reduction, and deficit reduction," he said in a recent interview with Breitbart News.
Dr. Kennedy also stands with President Trump in support of building 'the wall'.
"I totally support building the wall," said Kennedy.  "The President made a promise on the campaign trail build a wall, and you have to keep that promise."
Dr. Mike Kennedy is a rock-solid conservative who'll fight for our values.
***Dr. Kennedy has already proven that he's a winner — DEFEATING Mitt Romney last weekend at the Utah Republican Convention with 51 percent of the vote to force a June 26 GOP primary.
Yes, he can WIN!  But he can't do it alone.  He needs our help.
No doubt, this is a 'David and Goliath' type of battle.  As a conservative outsider running against the establishment's 'favorite son' Mitt Romney, Dr. Kennedy is about to face the wrath of Mitch McConnell's millions.
Dr. Kennedy's opponent, Mitt Romney – recently refused to say if he would support President Trump for re-election.  He needs no introduction.
We need rock-solid conservatives like Dr. Mike Kennedy in the U.S. Senate — a true conservative with the 'guts' to fight for our American Values (not Washington's)!  

Please join us in supporting Dr. Mike Kennedy for the U.S. Senate!
Evan Bayh's 'Favorability' Plunges 16-Points With Voters
"Bayh's one month favorability drop was seen across all party demographics, dropping 29-points with republicans, 13-points with independents and 11-points with democrats"
With just days to go, Indiana's hotly-contested U.S. Senate race is a dead heat.
As Indiana voters continue to learn more about Democrat Evan Bayh's shady double-life as a former U.S. Senator, Bayh's 'favorability' has plunged with Republican, Democrat, and independent voters.
According to the WTHR/HPI Indiana Poll:
Evan Bayh's net favorability rating took a 16-point hit from the previous poll in September. In the course of a month, Bayh went from a 48% favorable / 28% unfavorable to 45% favorable / 39% unfavorable…
Bayh's one month favorability drop was seen across all party demographics, dropping 29-points with republicans, 13-points with independents and 11-points with democrats. Bayh's net favorability also dropped with men by 20-points and women by 13-points.
A noteworthy change in the race is change in independent voters since the September poll.  Bayh was leading in independents 41-35 in the September poll but now trails Young 35-38…
Republican Todd Young now trails Democrat Evan Bayh by 1-point – a statistical tie.
Young, who served as a U.S. Marine, has quickly closed the gap against Evan Bayh.  But he urgently needs our help finish the job.
Indiana 's open U.S. Senate seat is absolutely critical to keeping the Senate Majority.
Bayh, who quit the Senate in 2010 after casting the 60th vote to pass Obamacare, cashed-out of the Senate for millions.
Bayh STILL supports Obamacare.  In fact, he recently championed a massive taxpayer bailout for Obamacare insurers at a Democrat campaign rally.  (These are many of the same insurance companies who lobbied so hard for Obamacare… who wrote the failed Obamacare law behind closed doors with Pelosi and Reid on Capitol Hill.)
Indiana voters, like most Americans, are reminded daily of Obamacare's parade of horribles — skyrocketing premiums, meteoric deductibles, and Obama's 'poor as dirt' economy.
The last thing America needs today is another Democrat Senator standing in the way of scuttling Obamacare — or worse yet, helping Hillary Clinton to ram through Congress her dream of a 100% government-run 'public option' for healthcare.
The fact is, without Evan Bayh's vote in 2010, we wouldn't have Obamacare today.
The stakes could not be higher.  With the Senate, the White House, and the Supreme Court all on the line, Evan Bayh MUST be DEFEATED.
Please do whatever you can.