Darryl Glenn for U.S. Senate
New Poll Shows Darryl Glenn Surging 9-Points!
****Emerson Poll: Bennet 46 – Glenn 39    
Colorado is the ONE and ONLY chance Republicans have to pick-off a Democrat-held Senate seat in 2016 
This could mark a major turning point in our campaign to elect conservative Darryl Glenn to the U.S. Senate.
Darryl Glenn has been campaigning hard for months to DEFEAT ultra-liberal incumbent Democrat Sen. Michael Bennet.  Thanks to your support, and Glenn's incredible persistence against all odds, he's beginning to move the needle against Bennet – big time!
According to a just released Emerson Poll, Darryl Glenn has cut Bennet's lead by 9-points in the past 2 weeks.  He now trails Bennet by 7-points.  The poll has a margin of error of 3.9 percent.
This is incredibly exciting news.  Now Darryl Glenn needs our financial support to capitalize on this new momentum.  Please donate whatever you can, as every penny counts.
The Democrats had long written off Glenn as a 'cake walk' for the liberal Bennet.  Meanwhile, the GOP party bosses in Washington, who's handpicked establishment candidates were all rejected by Republican voters in favor of Glenn in the State's Primary, refuse to support Glenn.
This is why it is so urgent for Darryl Glenn to receive outside help from conservative groups like Revive America PAC.  Darryl needs to know that we've got his back!
In case you missed it, Colorado's conservative Senate candidate Darryl Glenn debated liberal incumbent Sen. Michael Bennet over the weekend.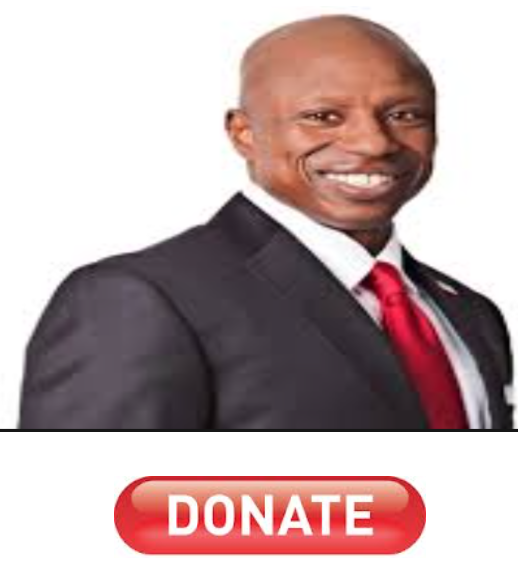 From the very start, Darryl Glenn went on offense, tying Bennet to Washington.
"Michael Bennet has done a good job representing Washington," Glenn said. "He has not done a good job of representing you."
Bennet, on defense, tried quite ridiculously to distance himself from Washington by chastising his fellow 'progressives' for amassing a $19 trillion deficit.
"I say to my Democratic friends here, there is nothing progressive about having $19 trillion in debt," Bennet said.
Darryl Glenn didn't miss a beat with his response:
Half that debt, said Glenn, has piled up in the Obama administration, "and one of the main accomplices is standing right here, Sen. Bennet"…
"What you need to do is come back from Washington, D.C., and hold a town hall and listen to people for once," Glenn said. (Daily Sentinel, 9/11)
Bennet, one of Obama's favorite liberal senators, went on to declare that Obamacare should NOT be repealed but improved in a bipartisan way.
But Bennet was not so forthcoming when asked if Hillary Clinton is being held to a lower standard for her reckless and illegal treatment of classified documents.
He flat out refused to say if military service members and government employees "should serve prison sentences for actions similar to those of Democratic presidential candidate Hillary Clinton". (Daily Sentinel, 9/11)
What's At Stake in Colorado
When one looks at the political landscape in 2016, the pickings' are slim for Republicans to expand, let alone maintain their Senate Majority.
The fact is, Colorado is the ONE and ONLY chance Republicans have to pick-off a Democrat-held Senate seat in 2016.
Frankly, Colorado's conservative Senate candidate Darryl Glenn could SAVE AMERICA from a disastrous Democrat takeover of the Senate Majority by liberal 'anti-gun' Sen. Chuck Schumer. 
Darryl Glenn is being vastly outspent by the Democrats — and is being virtually ignored by the Republican Establishment back in Washington.
Darryl can WIN this Senate seat, BUT he urgently needs our help.
>>>>Can we count on you to make a pledge of support today for $25, $50, $100, or even $2,700?
Darryl Glenn is 'one of us' — an American and a conservative — and he can WIN!
With the help of thousands of conservatives, Darryl Glenn can WIN Colorado.  Will you join us in the fight?
The battle for Colorado – with both the Presidency and control of the Senate at stake – will be unlike anything we've seen before.
The Washington Post has called Darryl Glenn's challenge of Michael Bennet 

"the toughest of any Senate Democrat."

 

Bennet is the only Democrat incumbent Republicans have any chance of defeating this year.