Defeat Democrat Evan Bayh
Defeat Evan Bayh, Obamacare's 60th Vote
Rep. Todd Young is running for U.S. Senate in Indiana: "I am not a career politician. I am a Marine with four kids who wants to make a difference." 

Todd Young urgently needs our help to win.

 
Dear Conservative,
Winning Indiana's open U.S. Senate seat is absolutely critical to keeping the Senate Majority.
The Democrats know this full well
, which is why they've brought back former Sen. Evan Bayh, who's family name is well-known in Indiana.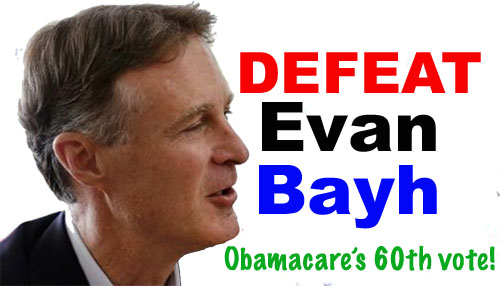 The Dems think Bayh's family name will 'play well with voters'.  Bayh is also 'swimming in cash' with a campaign warchest of nearly $10 million.
But Even Bayh has more baggage than a campaign 'warchest'!  He's got Obamacare!
Indiana voters, like most Americans, are reminded daily of Obamacare's parade of horribles — skyrocketing premiums, meteoric deductibles, and Obama's 'poor as dirt' economy.
"I was going to vote for him because he's Evan Bayh. Evan Bayh!" said Ms. Brown, 69, a Republican, who has fond memories of the Democrat who is seeking to take back his Senate seat after a more than five-year hiatus. "But then I saw all those commercials about all the money he made when he left office, and I think I am for the other guy now."
The fact is, without Evan Bayh's vote in 2010, we wouldn't have Obamacare today.
Moreover, Bayh is anything but repentant.  At a Democrat rally last month, Bayh doubled-down on his vote for Obamacare.  
He even threw-in his support for a massive taxpayer bailout of the big insurance companies!
The stakes could not be higher.  With the Senate, the White House, and the Supreme Court all on the line, Evan Bayh MUST be DEFEATED.
Ironically, Evan Bayh finds himself once again as the potential deciding vote — in January 2017, if elected, Bayh could throw the Senate Majority to the Democrats.
The last thing America needs today is another Democrat Senator standing in the way of scuttling Obamacare — or worse yet, helping Hillary Clinton to ram through Congress her dream of a 100% government-run 'public option' for healthcare.
Please do whatever you can.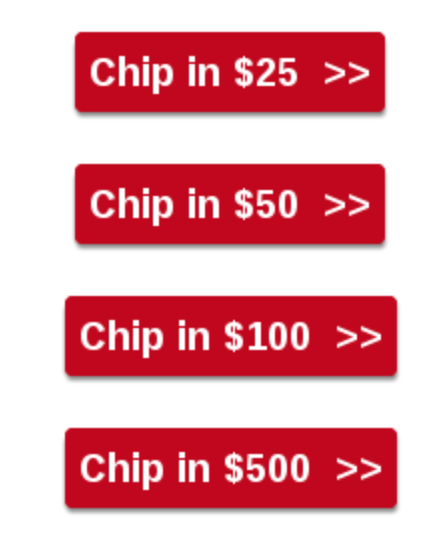 Revive America PAC is an independent expenditure only committee. We are registered with the Federal Election Commission, accept unlimited contributions from individuals, corporations, and political action committees, and report information about our contributions and expenditures as required by law.
Contributions to Revive America PAC are not deductible as charitable contributions for federal income tax purposes. *Federal law requires us to use best efforts to collect andreport the name, address, occupation and employer of each individual whose aggregate contributions exceed $200 in a calendar year.